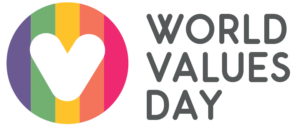 In celebration of World Values Day 2017 (Thursday 19th Oct), we're offering a year's free subscription (normally £31) to anyone that signs up to the my31Practices web app during October 2017.
World Values Day encourages people and organisations to think about their values and importantly, put them into action, so what better way to get involved than to sign up to the my31Practices web app for one year completely FREE, which will help you do precisely that!
Start today for FREE: follow the sign-up steps here, using discount code WVD17 to claim your free year!
Offer starts: 00:00 BST, 1st October 2017.
Offer ends: 23:59 GMT, 31st October 2017.